Sometimes it doesn't need much to feel comfortable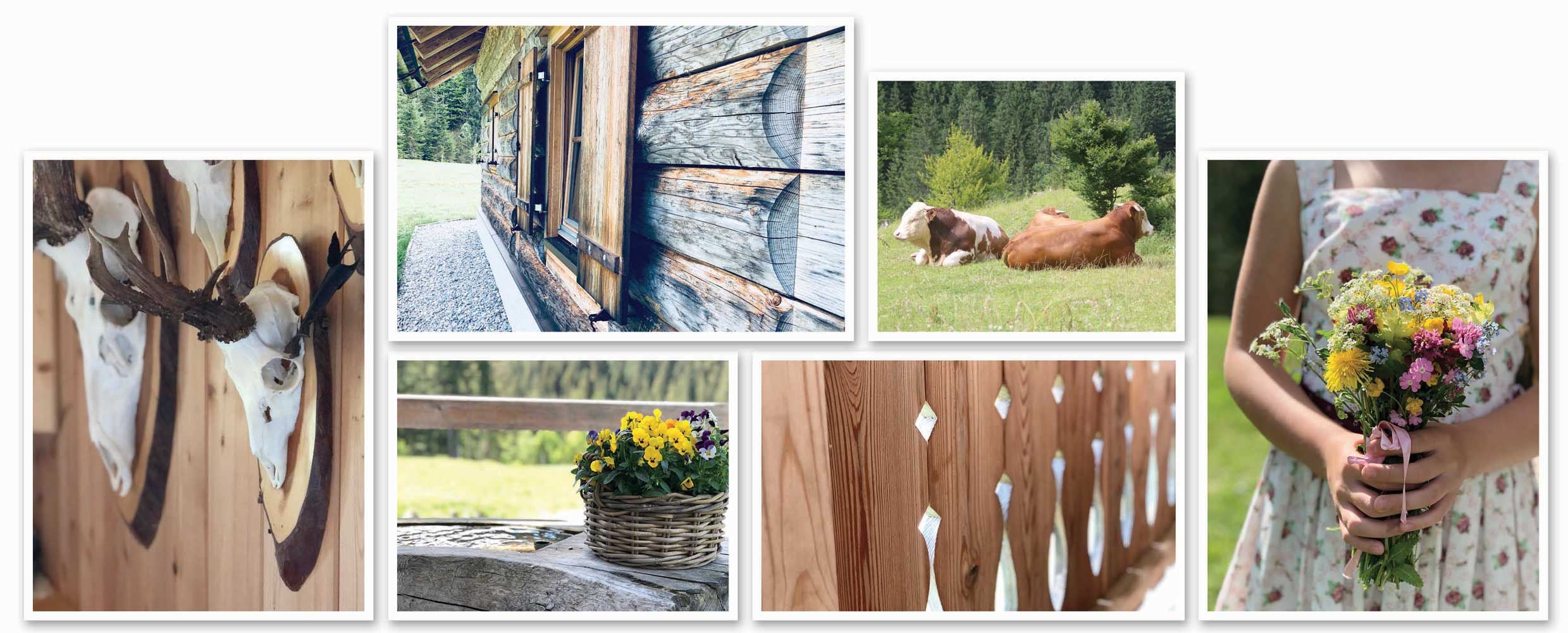 The Brielalm chalet was once a little bit more upwards the mountain, but due to a landslide it was completely rebuilt at a lower height with paying lot's attention to detail in 2007. Most of the new furniture was crafted, even furniture from the original chalet was refurbished at the on site carpentry. Living in the middle of forests comes with high responsibility to sustainability. That's why we used material from the local region only for the rebuilding.
It's one of our highest stakes, that our visitors come to rest at their vacation in the chalet. Far away from being constantly reach- and available, it was our goal to offer a honest and original sanctuary. This is the reason why we renounced from any kind of modern luxury. At our place, you can relax like in the old days and experience your personal moments of happiness. No Internet, cooking in the wood stove only and groceries stored in the native fridge located in the basement. Everything done, well considered and with calmness– that's luxury for us.
The chalet can keep up to 6 individuals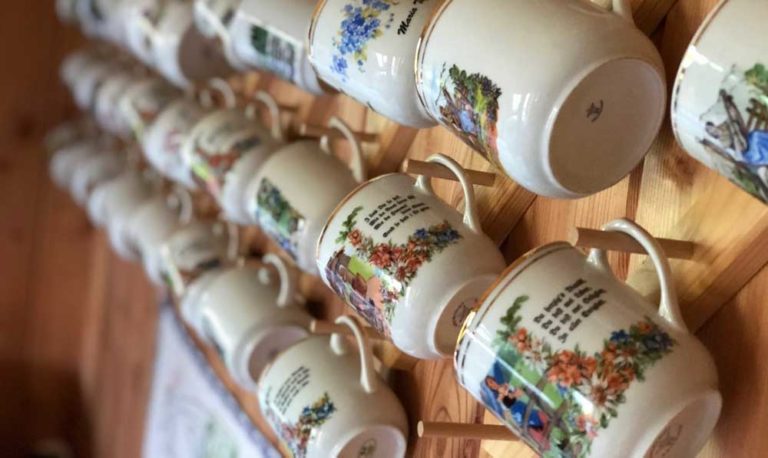 The wood stove for cooking located in the eat-in kitchen must be fired at first with wood, which we will provide in advance of course.
Small "luxury articles" like the kettle or a coffee maker are already supplied by us. But due to limited electricity it's highly recommended to operate them diligently. Hint from our side: try to live like in the old day's – sometimes it's a challenge, but can be fun as well!
The big dining table with the attached lounge is perfect for homelike come together s, dining and funny game evenings.
If there are times where you ate to much or you are tired from the fresh, crystal clear, alpine air, then we recommend taking a nap on the cosy Divan.
Shower and toilet are located in the ground floor as well.
Upper floor is the sleeping area.
1 bedroom is fitted with 2 king size beds, in the gallery is another king size bed for 2 persons.
If you open the french window, you will feel a stream of fresh alpine air into the bedroom and the amazing view on the Kalmberg rounds up the perfect joy.
We are completely aware of that nowadays it hardly works without electricity, that's why electricity is provided by solar panels and in case of emergencies from a power unit.
around the mountain pasture
Our chalet is very cosy, but at beautiful weather conditions, you have to be outside. At the outside barbecue area you can spoil yourself culinary, while watching cows and horses grazing.
The kids will love the wide open grass area for romping around. Once as loud as you like to be, without hearing all the time:"PSST, be quiet!", due to the absolutely secluded area, you might scare not more then surrounding live stock.
The nearby creek provides not only a romantic noise, it's a very nice natural playground for the kids as well